Profile

NEEDS MOAR INTARTOOBS!
now with MSG
Free Account
Created on 2017-01-02 19:24:16 (#2705727), last updated 2017-09-18 (4 weeks ago)
8,897 comments received, 5,276 comments posted
1,563 Journal Entries, 145 Tags, 0 Memories, 7 Icons

About

Mini Bio
Sanity:
You can go through your whole life telling yourself that life is logical, life is prosaic, life is sane. Above all, sane. And i think it is. I've had a lot of time to think about that. And what i keep coming back to is Mrs. Underwood's dying declaration:
So you understand that when we increase the number of variables, the axioms never change.
I really believe that.
Richard Bachman,
RageImagination is the one weapon in the war against reality
- Jules de Gaultier
Don't say you don't have enough time. You have exactly the same number of hours per day that were given to Helen Keller, Pasteur, Michelangelo, Mother Teresa, Leonardo da Vinci, Thomas Jefferson, and Albert Einstein.
— H. Jackson Brown
You have enemies? Good. That means you've stood up for something, sometime in your life.
— Winston Churchill
It is a small world. You do not have to live in it particularly long to learn that for yourself. There is a theory that, in the whole world, there are only five hundred real people (the cast, as it were; all the rest of the people in the world, the theory suggests, are extras) and what is more, they all know each other. And it's true, or true as far as it goes. In reality the world is made of thousands upon thousands of groups of about five hundred people, all of whom will spend their lives bumping into each other, trying to avoid each other, and discovering each other in the same unlikely teashop in Vancouver. There is an unavoidability to this process. It's not even coincidence. It's just the way the world works, with no regard for individuals or for propriety.
— "Anansi Boys," Neil Gaiman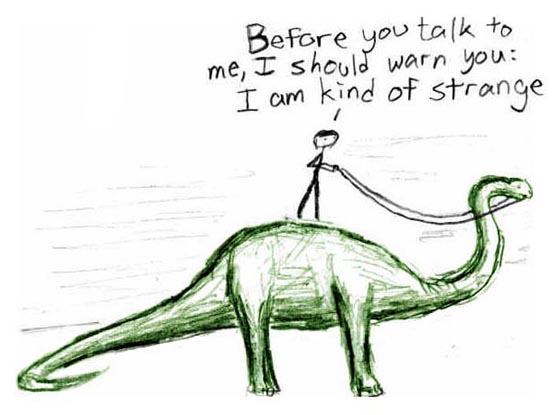 People
[View Entries]

Communities
[View entries]

Feeds
[View Entries]

Subscriptions (0)

Linking
To link to this user, copy this code:
On Dreamwidth:
Elsewhere: